Don't go cold this winter.
Warm your home with our award winning solar diverter
Colder temperatures this winter means more and more energy is needed to heat your home and water. Why not use the IMMERSUN solar power diverter to keep your home warm and cosy this festive period.
Energy Efficiency Made Easy
Turn daylight into free hot water.
By joining the IMMERSUN revolution you can make the transition to using 100% of your micro generated energy; all of which is completely free! Use Solar, wind or hydro electricity to bring warmth to your home the way nature intended.
Save Money & Energy
Watch your energy bills drop.
Spend less this winter on gas and electricity and tap into the endless supply of energy that surrounds you every day – the best part is it's completely free! Bring home IMMERSUN power diverter and start the New Year with a drop in your energy bills!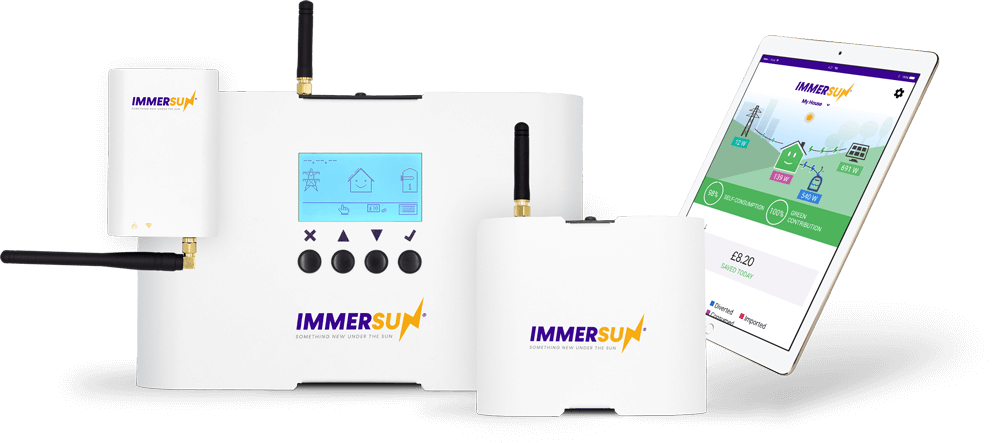 Save up to £250 per year!
Save up this winter whilst you save the planet!
What you do with your savings is up to you!
Link up to 5 IMMERSUNs together for up to 5x the saving!